By default, it is displayed traditional pagination in the Search Results Widget: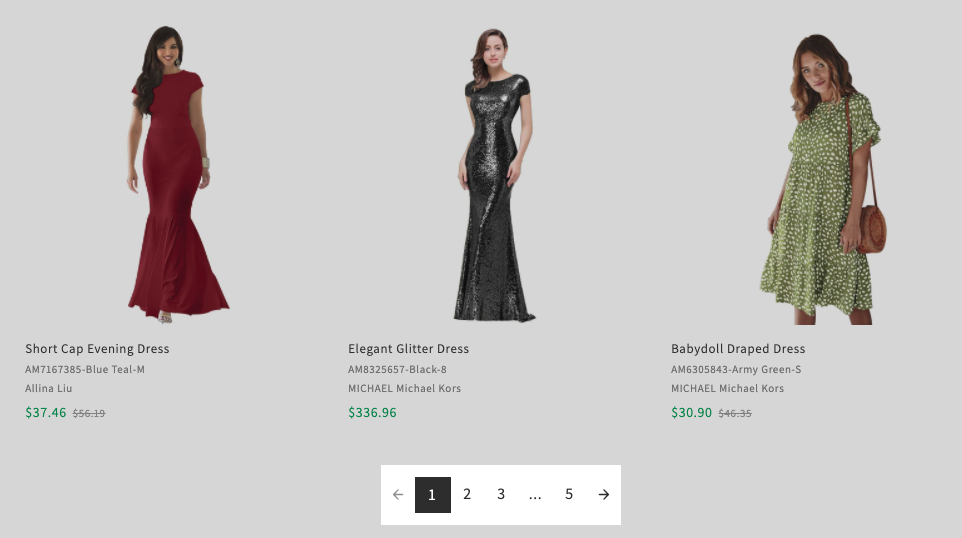 You can replace the pagination with infinite scrolling. It is when customers start searching, the Search Results Widget shows only a part of the search results. But as the customers scroll down to the end of the page, the widget loads more results that extend the previous ones.
To enable infinite scrolling, follow these steps:
Go to the Smart Search & Filter (Searchanise) control panel > Search results widget section > Content tab.
Select the With Show more button or Without Show more option in the Infinite/endless scrolling drop-down list.
Apply the changes.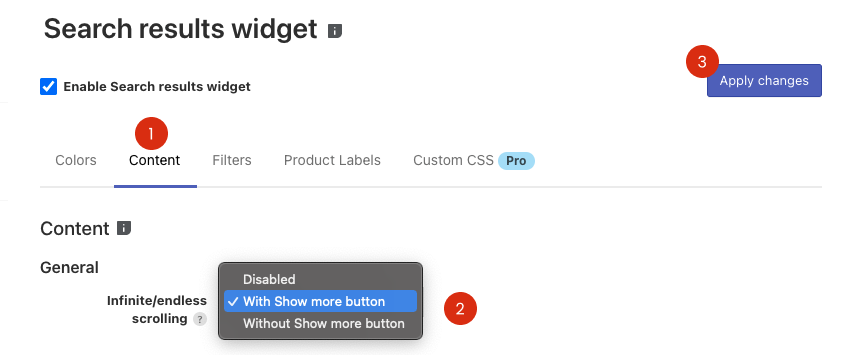 That's it. It is now infinite scrolling is enabled in the Search Results Widget.
Enjoying your experience with Searchanise?
We'd appreciate it if you could take some time to leave a review. To do so, follow the link to your respective platform below: