Weglot is a plugin for WordPress that allows you to make your WooCommerce store multilingual. It translates the content of your website automatically using neural machine translation providers.
The Searchanise plugin v.1.0.10 or later has integrated with the Weglot plugin. It gets languages and language translations from Weglot after you've changed the languages or translations there.
The language translations synchronizing between the plugins are the following ones:
Main product details: title, description, full description, and product link
Product Attributes
Filters
Category name and category link
Page title, page content, and page link
Searchanise creates its search engine with an API key for each active language.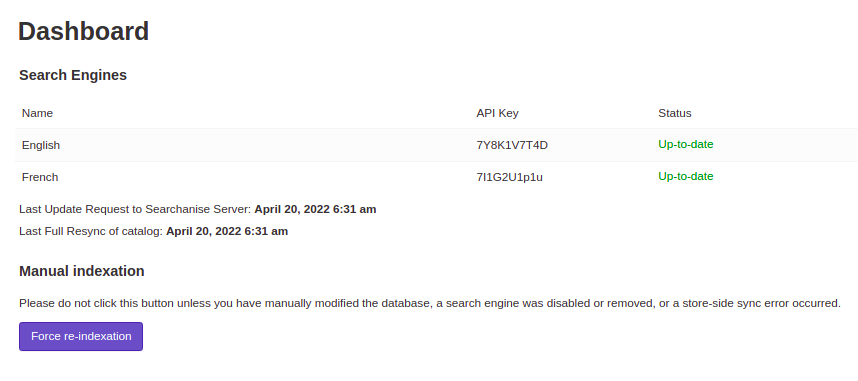 So there are the settings for each one in the Searchanise control panel.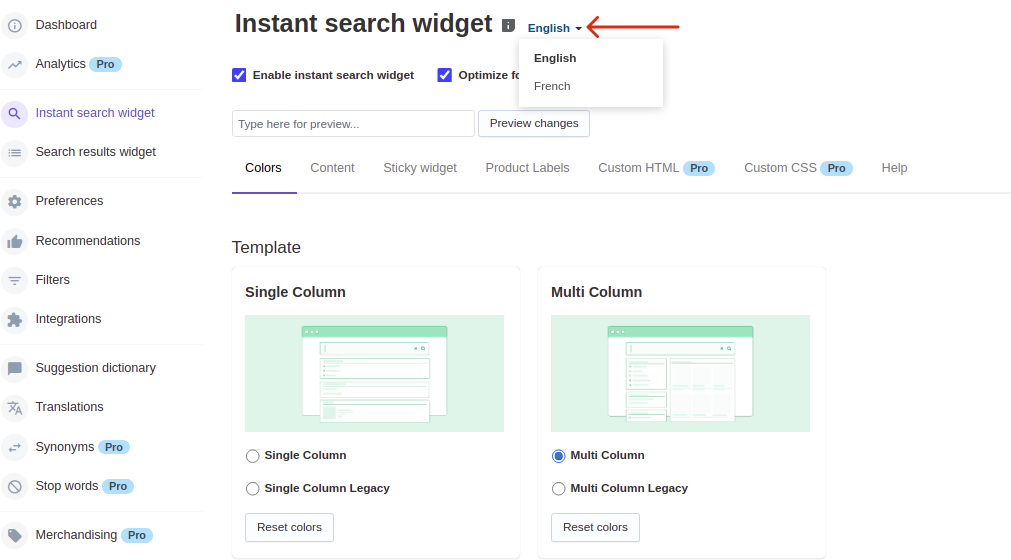 The widget's elements (i.e. labels, messages, etc.) are not translated into different languages automatically. To translate them, follow the instructions here for each search engine with the language.
Enjoying your experience with Searchanise?