You can see titles, descriptions, and prices in product cards in the Instant Search Widget by default. But it is also possible to display the product condition as an additional product field. To do so, follow these steps:
Go to the Searchanise control panel > Instant search widget section > Content tab > Products part.
Select the Product condition value in the Additional product field drop-down list.
Apply the changes.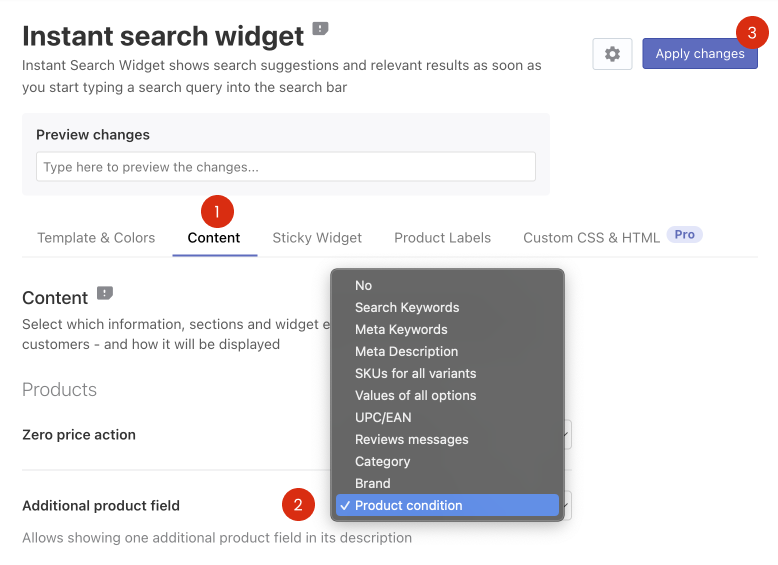 That's it. The product condition is now displayed in the Instant Search Widget.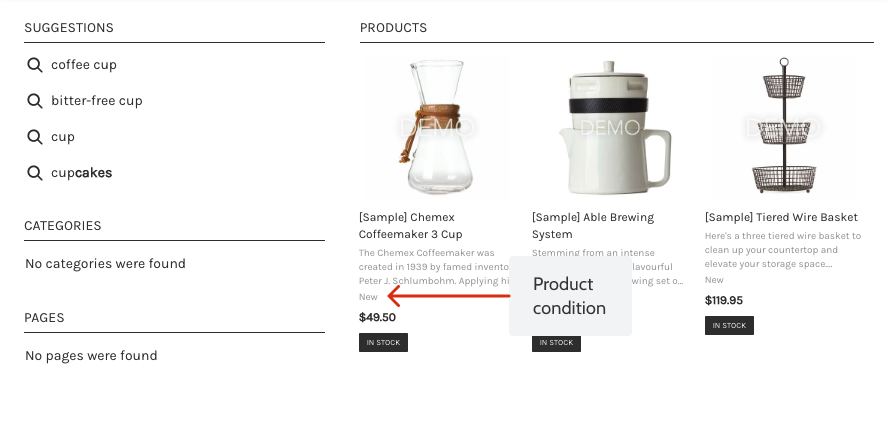 Enjoying your experience with Searchanise?