You can create your own filters (custom filters) and use them in the Search Results Widget or Filters on collections. A custom filter is based on a standard filter, but it contains specific filter values, unlike a standard one. It can be especially helpful for filters based on tags.
To create a custom filter, follow these steps:
Step 1. Create a custom filter
Go to

 

Smart Search & Filter

 

control panel >

 

Filters

 

section >

 

General

 

tab.
Click the

 

+

 

button in the top-right corner.
Enter

 

Filter title – it will be displayed in the storefront.
Select the standard filter in the

 

Based on

 

drop-down list.
As a result, the custom filter will be created without values.
Step 2. Add values for the created filter
Click the

 

+

 

button.
Select filter values. You can use the filter in the top-right corner to search the values.

Note

These values won't be excluded from standard filters.

Add the selected values to the filter.
Optionally, manage the added values: delete values or change their

 

Display name and save the changes.
That's it. The new custom filter is now displayed on the storefront.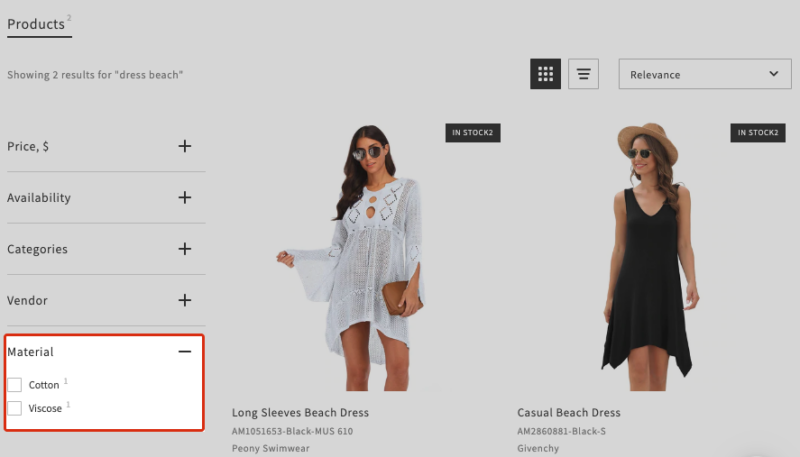 Enjoying your experience with Searchanise?